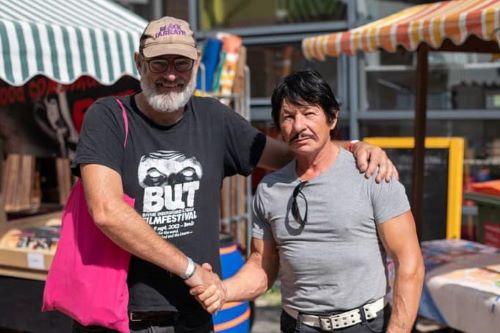 BUTFF doesn't shun commerce and trade, as long as it is BUT-related. In addition to the trusted Zeno shop from cultfilm shop  Zeno Pictures, which will be available throughout the festival, there will be room again on Saturday, for the BUT film and music market. Posters, clothing, Blu-rays, DVDs, CDs, vinyl, books, magazines, merchandise, and more B-movie and underground-related objects, both new and used, will lure you to the stalls. Delve deeper into the weirdness and spiciness that the underground world of film and music making can offer.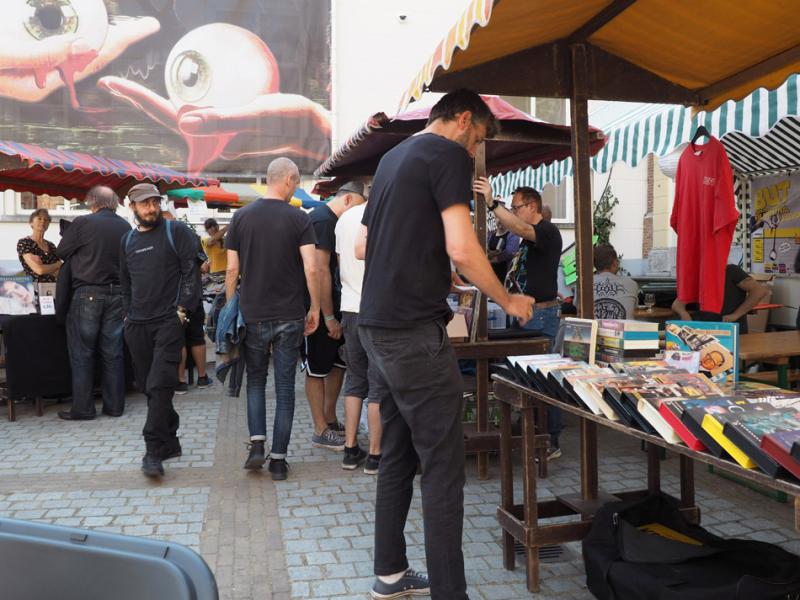 WHO IS ON THIS YEARS BUTFF MARKET ON SATERDAY?
Schokkend Nieuws will be there to promote their magazine, Film magazine Schokkend Nieuws has been the authority on horror, science fiction, fantasy and cult films since 1992. Loved and read by genre fans, cinephiles and the film press.
Chriskepolis with CD soundtracks and films on sale. Chriskepolis is a company in film-distribution. In collaboration with Zeno Pictures, they release select titles which would otherwise be unavailalbe in the Benelux market.The titles are available on DVD, occasionally on Blu-Ray.
Pikante Perikelen who makes piquant nude drawing scenes, with a touch of awkwardness on stickers, postcards and calendars.
TerrorVisions  is a small distribution company in music and films from Belgium.
Comicwatch  is a publisher with the slogan "Strips met guts," will serve both the Dutch- and English-language markets with a bold number of new comics, as well as a number of well-known comic series.
UltraTrash make unique T-Shirts, hoodies and other cool accessories that are inspired by old Grindhouse and Trashfilms from the 60s, 70s and 80s. Ultra Trash T-shirts and Hoodies are screenprinted by hand and strictly limited.
FIKS is a youth program, where young people are challenged and inspired to discover their talents while doing something good for others. FIKS does that for the youth of the south of the Nederlands region - West-Brabant. they will help to find your interests and talents and use them to make a real impact! FIKS is a free program for young people aged 16-27.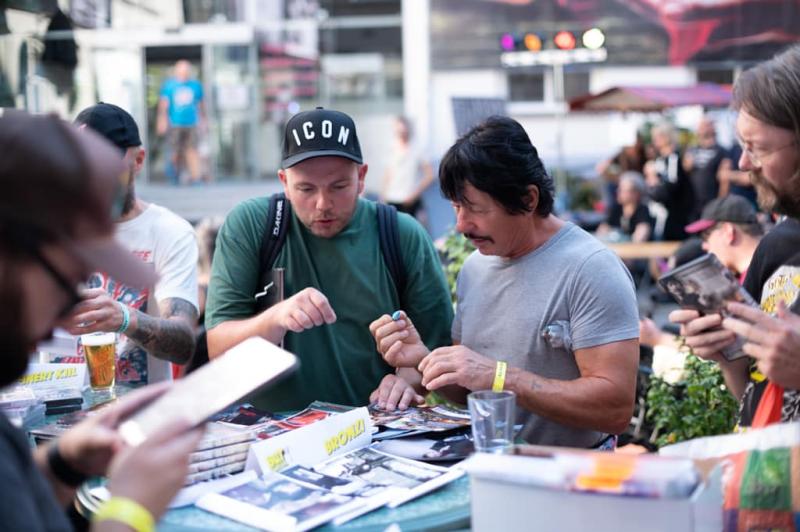 @photo of last year's guest BRONSZI at the signing session.
To spoil you even more, the signing session with our guests like: LAURENCE R. HARVEY, regisseur ARNO PLUQUET (le Clown-Bloody Belgium Day), Regisseurs/Acteurs ROB CEUS and INGE VANLEEN (o.a. Zombies from Sector 9) and many more, will take place during the market.
Come, buy, and let your purchase be signed!
BUT Market Sat. 2-9 | 12:00 to 18:00h | BUT square
Signing session Sat. 2-9 | 16:00 to 18:00h | BUT square