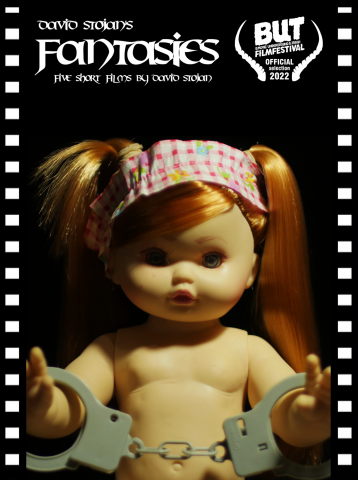 Film description
Short films by David Stojan:
Midnight Fantasy 2022: The story of an unfaithful christian woman who sees her dominant lover after work.
Snuff Toy 2022: During a visit to get rid of incriminating evidence an ex-employee of the now-abandoned orphanage runs into an old friend.
Lost Tapes 2019: A mysterious compilation of deleted scenes.
Details

Language subtitles

English