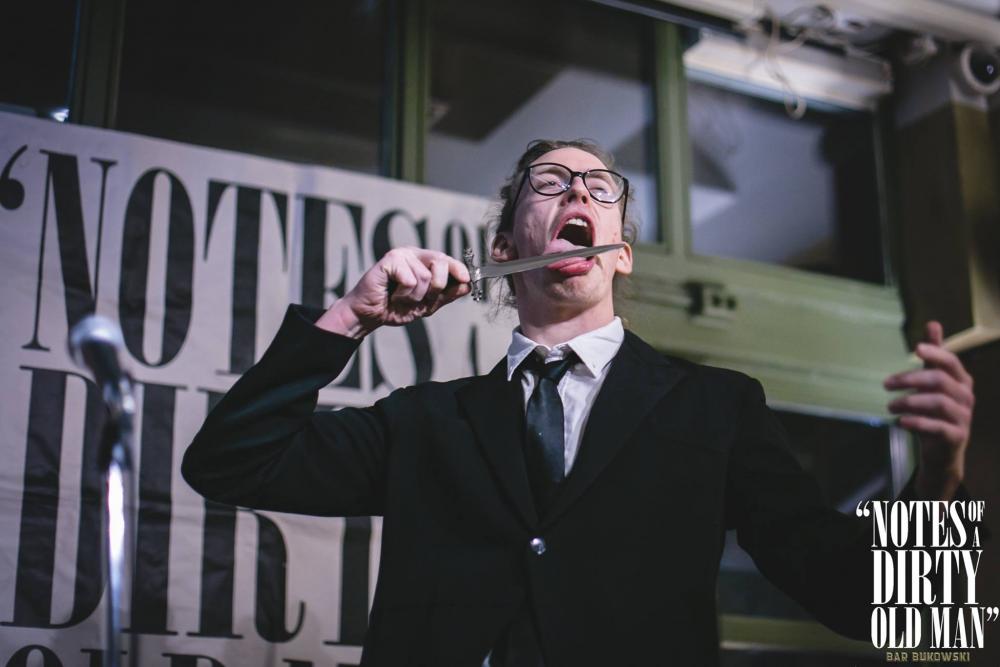 Lisa Chudalla
Title: 'Things my human does'
A taxidermy fox and a feral girl. A human-animal hybrid, that formed her very own movement and behavior patterns completely isolated from human civilization. Urban wilderness clashes with natural domestication.
Maja Boiler & Jonny Mehrez
Boiler: Zangeres, performer. Gitarist: Jonny Mehrez uit Australië.
Duo optreden. Rauwe zang en gitaar.
Performance: subtropical ​iceberg. Ongemakkelijk en verrassend. Afwisselend kleurrijk depressief.