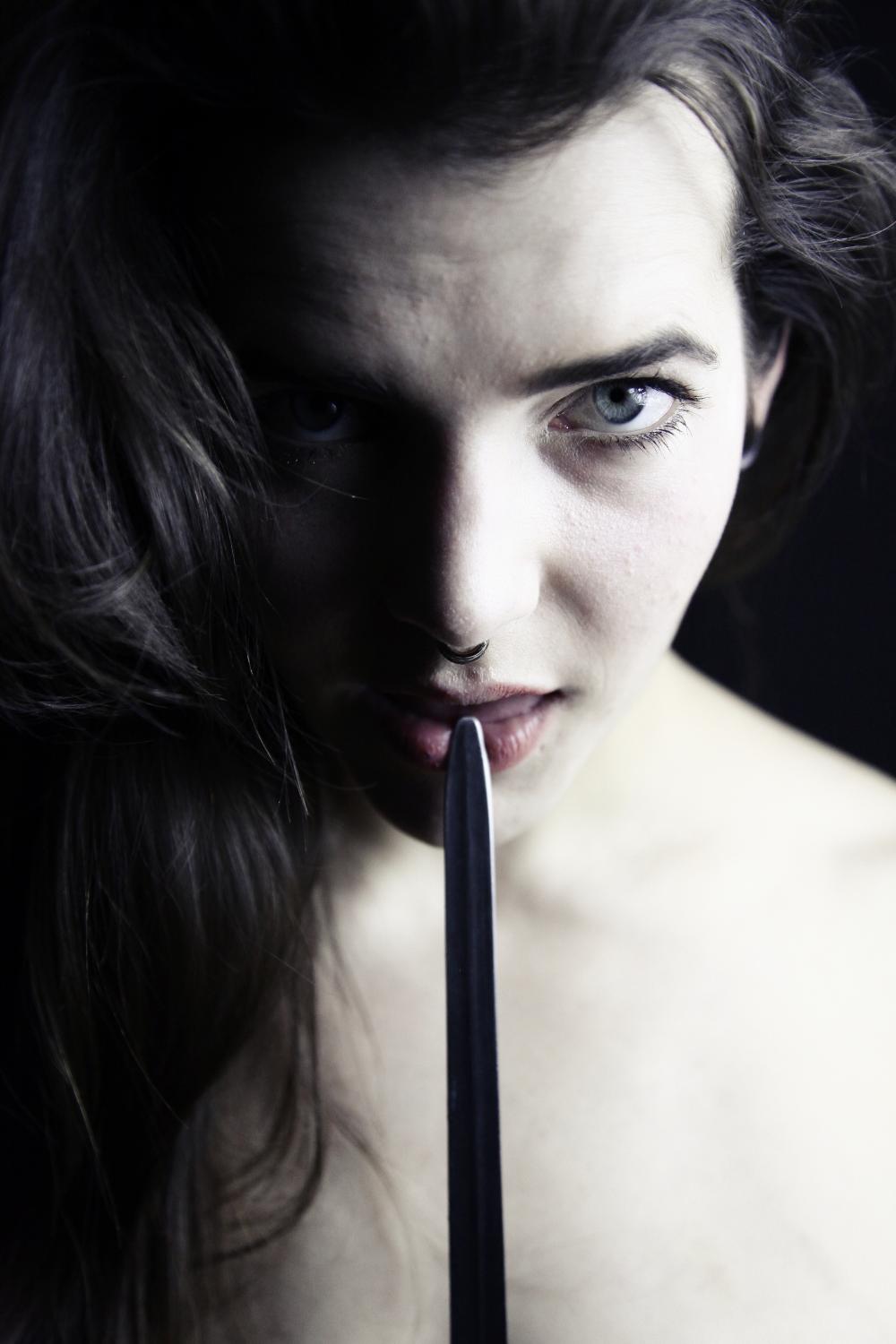 Suck and Let go.
This performance is a game of playing chicken with the male gaze. Using an inherently phallic skill like sword swallowing, the performer tests at which point the gaze averts.
Inspired by 20+ years of getting catcalled and as part of an ongoing experiment on how to scare away creeps. Today: Out-creep 'em.
Lisa Chudalla is a professional circus and performance artist based in Rotterdam, the Netherlands' only sword swallower, staple gun couturier, taxidermy manipulator and notorious ButFF performer repeater.