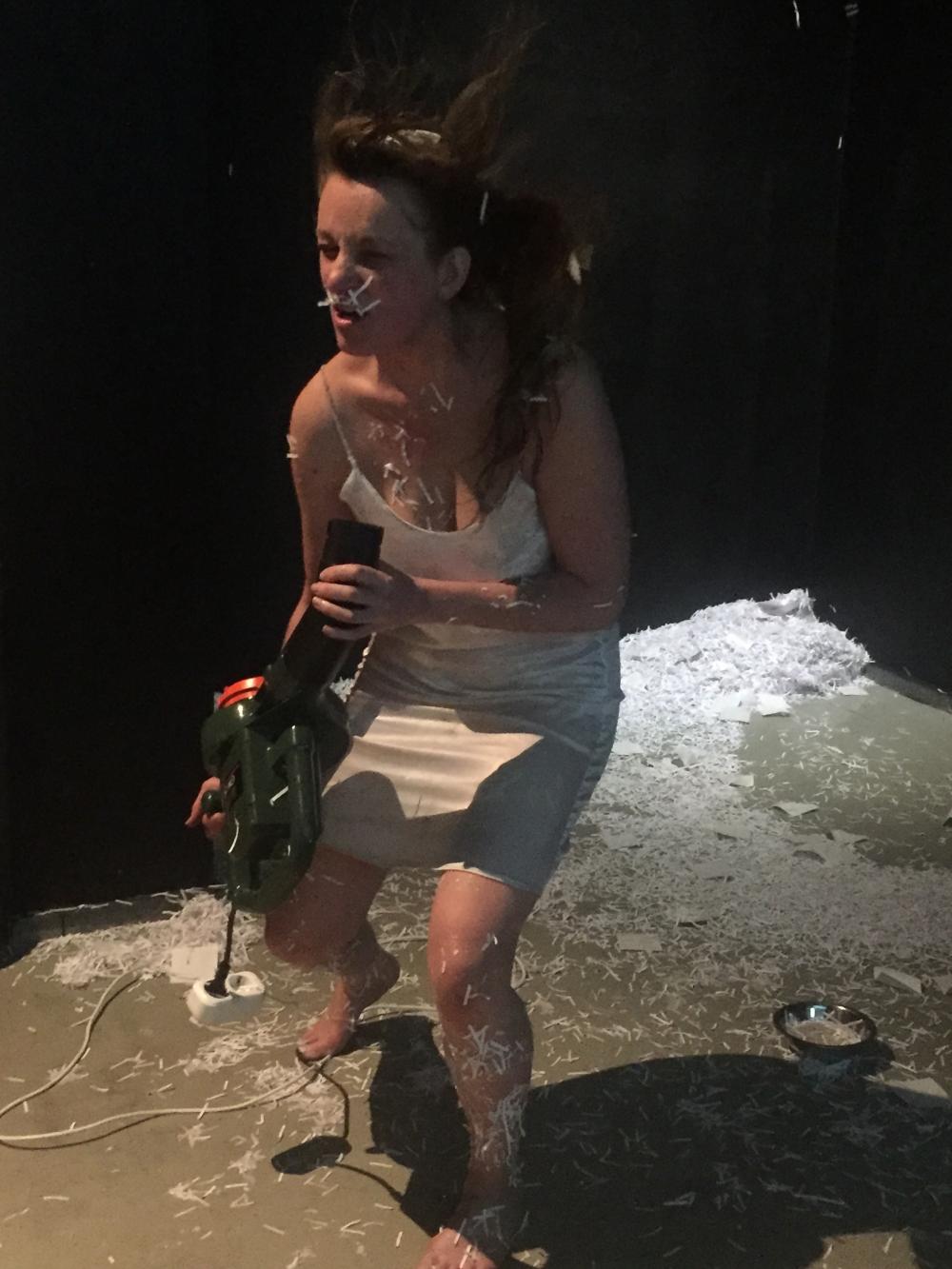 Winner of last year's BUT Performance Award! Jolanda likes to work with paper. "A body is harder to transform than paper, that's why I like to use paper. It can be strong and fragile like a feather. I prefer to bring it back to its basic nature, something that was alive, coming from the wood of a majestic tree," she says.
In 2009 she was selected to participate in a mentoring program and worked with the famous performer Ulay. She showed her videos and performances in Taipei, Basel, Berlin, Oslo, Venice, Warsaw, New York and Moscow (amongst others!). And now she's in Breda. Ga d'r maar aan staan…
She will also be presenting this year's BUT Performance Award to her successor.