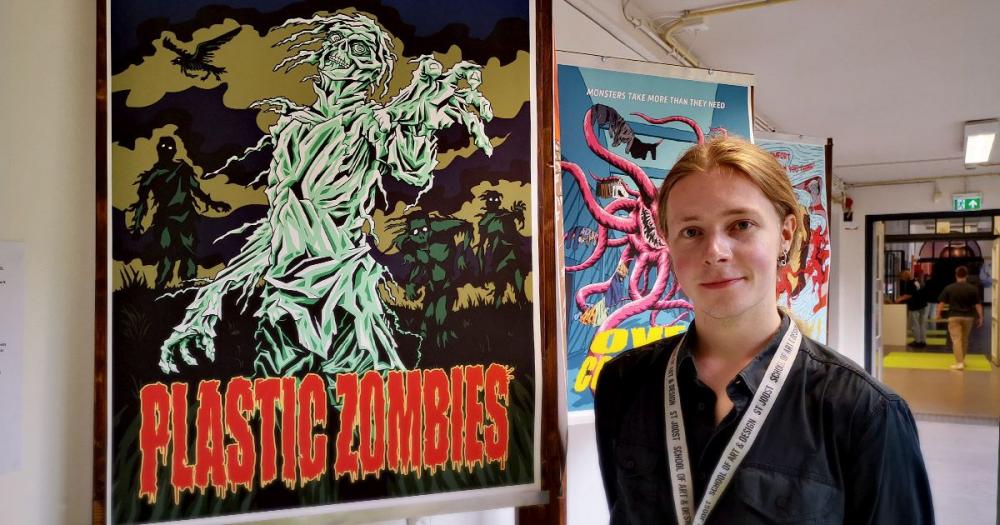 Van 31 augustus tot en met 4 september exposeert de net afgestudeerde Kick Stals zijn Poster series I in een expositie tijdens het BUT FILM FESTIVAL. Doorlopend tijdens de openingstijden te zien.
Kick Stals about his project at BUTFF during the duration of this festival:
Fresh graduate from the bachelor Illustrated & Animated Storytelling at St.Joost School of Art & Design. My interests lie in social affairs and the environment, but also in fantasy, science-fiction and horror. I combine these interests in my illustration work. 
With this poster series I wanted to create awareness about what we individually can do to help the climate and the environment. I've focused on the little things we can all contribute to, like taking shorter showers and using less electricity. Because people quickly get tired of all those negative and accusatory environmental messages, I wanted to tell this in a fun and interesting way. I tell my message through posters in a retro style, inspired by old horror movie posters.