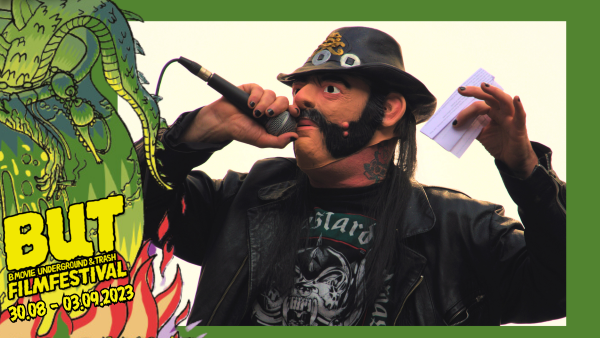 What a fantastic 18th edition of BUTFF it was! Great audience, guests, performances, artists, musicians and all those BUT beers went down well with everyone!!!
We from the BUTFF organization would like to thank all the BUT volunteers. Because without you we are nowhere! 
The construction of the festival did not go at all BUT's! As smooth as this edition has gone is worth a warm applause! MAN ...BUTFF has really grown up after 18 years and that is partly due to the loyal and hard core of volunteers who are so wonderfully committed to this special festival!
Of course it has to stay a little BUT and some things didn't go completely right, like.... alarms went off BUT that's nothing new, subtitles were missing, the wrong film started... BUT because of that the audience had extra fun pre-movies, a movie that was missing the ending.... BUT then we would have missed the theatrical execution of the end by the producer which gave the entire film an extra depth, program booklets that did not arrive... well this remains a pity. BUT because all your volunteers handled this in a creative and relaxed way and were so helpful, all those visitors, guests, bands and artists could enjoy the festival.
Therefore on behalf of the BUT team an incredible deep bow to you all! Thank you so much and we will see each other again at Winter BUT!