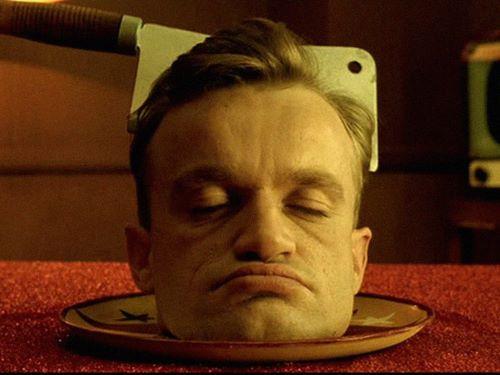 We have a special event that includes film- real food and music!
Welcome to Eat Your Feelings CINEMA, an event series that brings together film screenings, eating, art, and music to inspire conversations that extend food outside its domestic context. A cinematic continuation of joined adventure Eat Your Feelings Radio, the screenings introduce a diverse movie selection that emphasises provocative subjects accompanied by themed snacks, consumed at specific moments. The screenings open with an introductory talk and eating instructions, followed by an informal Q&A around drinks, and sharing stories, accompanied by a tailored DJ set by a local musician, symbolically linked to the projection.
Delicatessen (1991)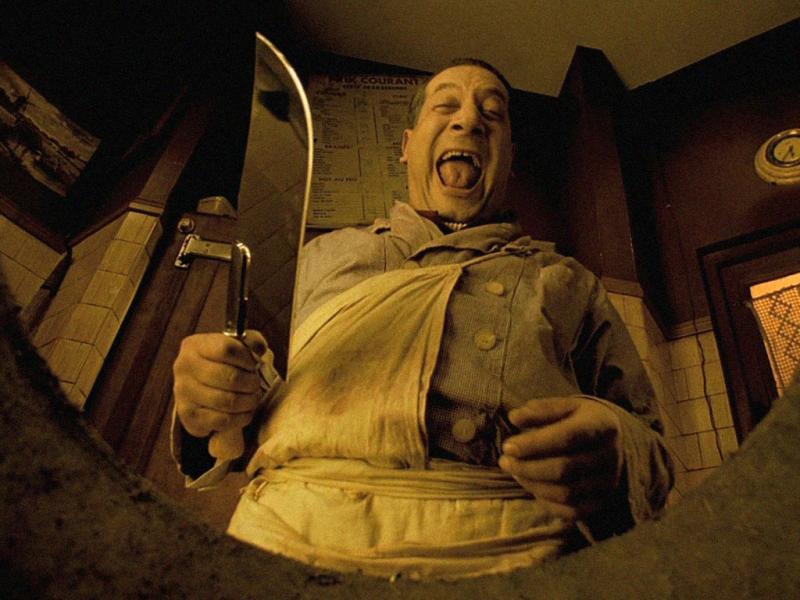 Delicatessen (1991)
Marc Caro, Jean-Pierre Jeunet, France, 99 min, French, English subs, comedy.
Enter a twisted and surreal world with this bizarre black comedy. In a fictional, post-apocalyptic town plagued by scarcity, the sinister butcher Clapet runs a grotesque business, serving human flesh to desperate customers. However, chaos ensues when his own daughter falls in love with his next intended victim. Expect a macabre tale where love, cannibalism, and dark humour collide, leaving a trail of absurdity and madness in their wake. Watch trailer here 
Music: BenKult
Colour & dress code: sepia yellow
Food: the menu consists of snacks and will be vegan.
Details:  for any allergy concerns and inquiries, you can email: alina.turdean@gmail.com
Tickets are € 13,50!
Delicatessen | Su. 3-9 | 14:00 | NV Boiler room (theaterzaal)