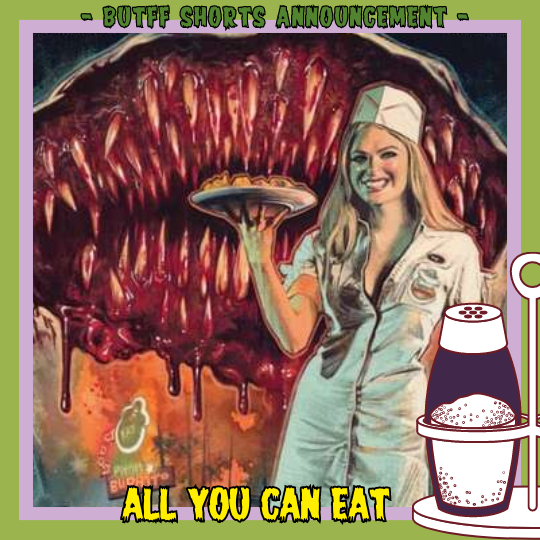 WHATS MORE ON THE MENU?
By tradition, of course, there is much more to enjoy at BUTFF than just thematic films. The many submitted thematic short films are also part of the festival in so-called SHORTBLOKS and outside the movie theaters on the BUT square, the much-needed PERFORMANCES are staged full of poetry, acts and music.
SHORTS WITH A DASH OF SALT & PEPPER
An important and popular part of the festival are the short films, better known as the shorts. We program them before feature-length films as well as in short film blocks, which consist almost entirely of films we received via submissions. The short blocks are a high dose of BUT-worthy film productions in which anything from high art (video art & experimental films) to low art (banal sleaze & blood) mixes within the length of a regular film. This gives a bird's eye view of what is going on among the contemporary BUT filmmakers.There's something for everyone: over-the-top gore, absurd humor, alienating trash, unrestrained creativity, and a large dose of films with a heightened BUT factor. In other words: all the news BUT has to offer in terms of shorts in one place. If you missed out on your chance to see the BUTFF shorts on Thursday and Friday in the Salt and/or Pepper blocks, come catch all of them on a relaxed Sunday afternoon. This year we also invited Court Mais Trash Film Festival from Brussels and Sadique Master Film Festival from Paris to each curate a special shorts block!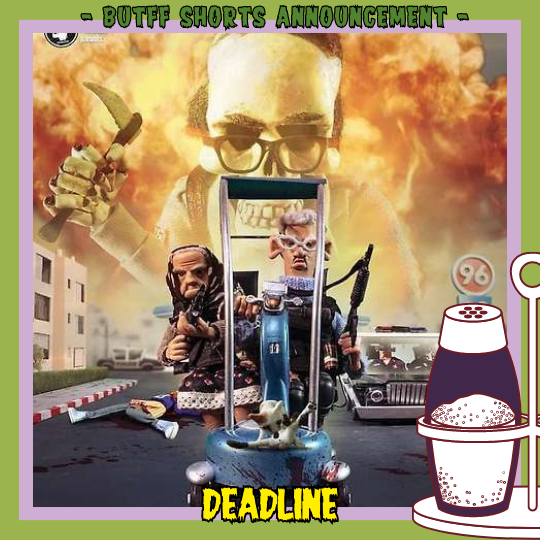 CHECK THE SALT & PEPER SHORT BLOCKS AND SEE WHAT YOU GET WHEN YOU SPICE THINGS UP!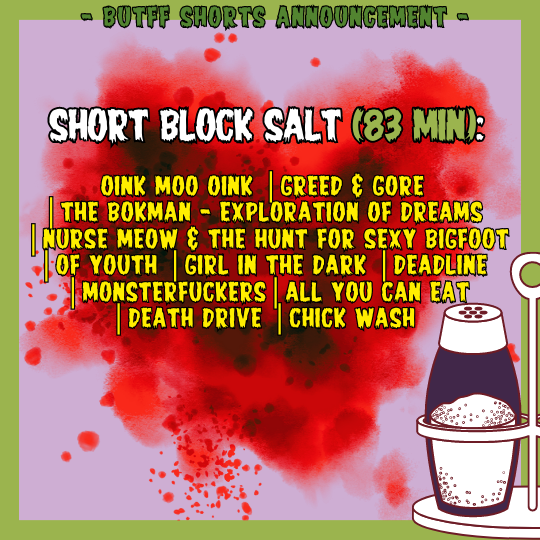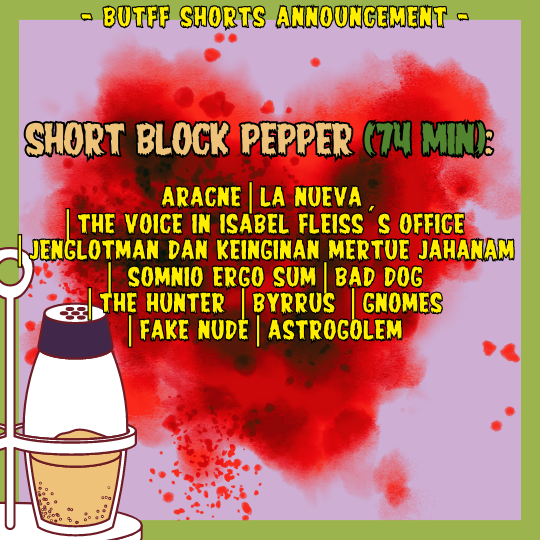 Block 1 Salt | Th. 31-8 | 17:00 | NV room 1
| Su. 3-9 | 14:00 | FH room 4
Block 2 Pepper | Fr. 1-9 | 20:00 | FH room 4
| Su. 3-9 | 17:00 | FH room 4
Court Mais Trash | Fr. 1-9 | 14:00 | FH room 4
Sadique Master | Sa. 2-9 | 14:00 | FH room 4