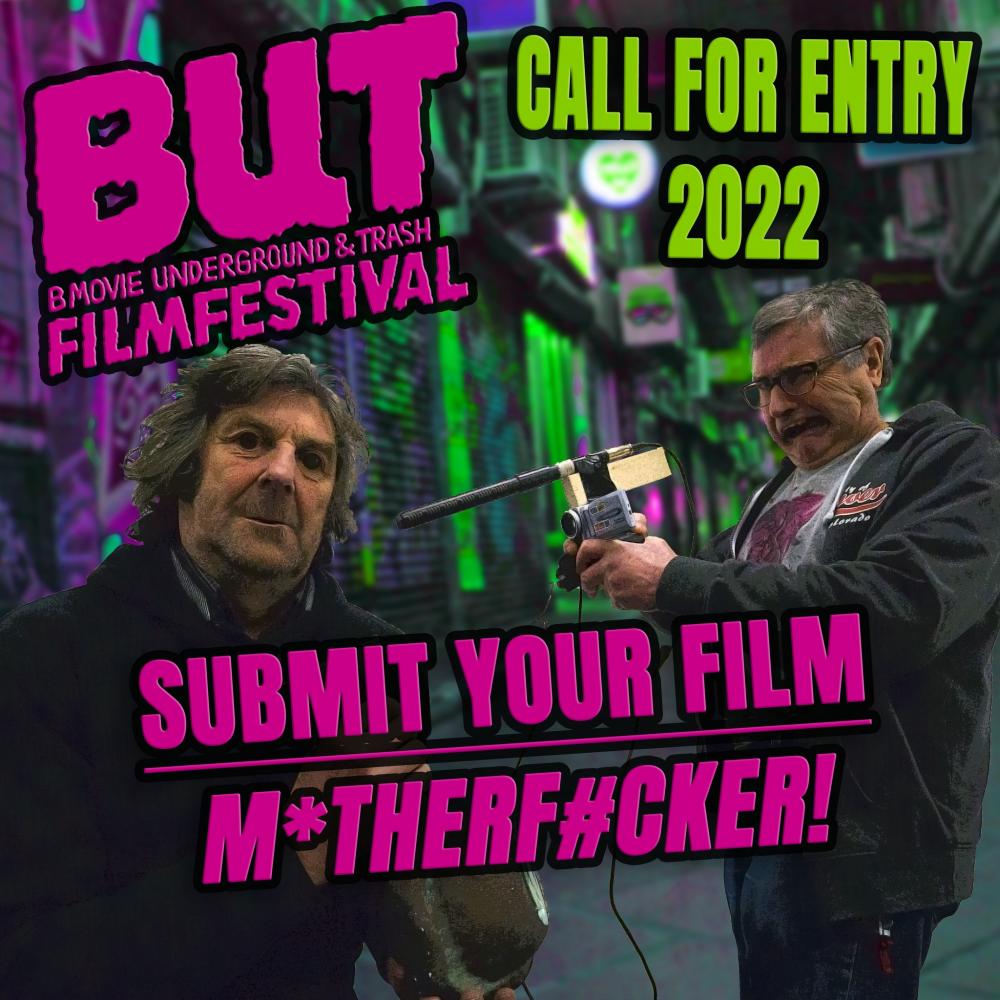 To all BUT-filmmakers around the world! The call for entry to the 17th edition of BUT Film Festival 2022 is OPEN! Fans of bizar, experimental or otherwise distorting movies are served every year at our festival for B-movies, Underground and Trash films (BUTFF), which takes place this year Aug. 31 - Sept. 4 in Breda (NL).
Our festival has an open call (no entry fees).
We want to see crazy shit, so send us your best! You are welcome to submit shorts, documentaries and feature films. Please make sure they are suited for our festival and fit our categories.
By JUNE 1ST the submission is closed. Thank you!
Use the submission button or the link if you want to pass it on to other filmmakers: https://butff.nl/form/submit-your-film