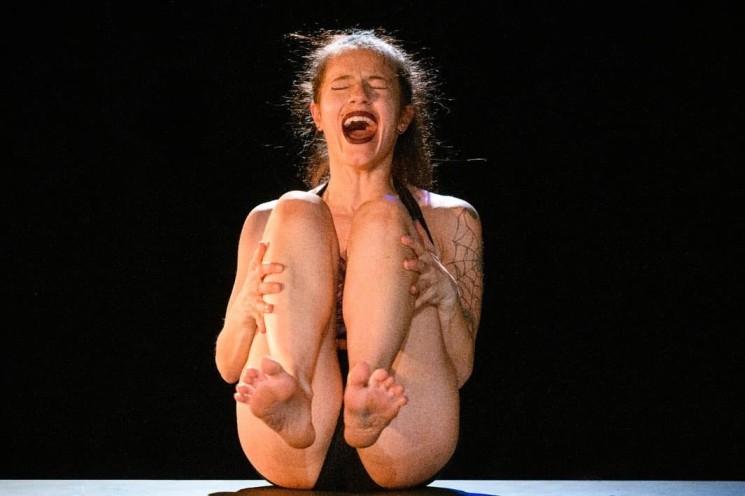 BUTFF serves you a breath-taking (for various reasons) programme of performative arts. This year, you can expect:
.
Eleni Ploumi, Sat. 3-9 | 19:15 - 19:45 | BUTsquare
As a dancemaker, Ploumi always performs her own creations, strongly inclining towards performance art. Her work is characterized by intense physical activity combined with theatrical elements. "knocking on my mind" is a work developed especially for the BUTFF 2022, in which obsession and de(con)struction reside.
.
Daisy Darkpark, Thu. 1-9 | 19:30 - 20:00 | BUTsquare
Daisy is the music-producing second self of the Belgian multi-media experimentalist Femke Fredrix. Her sonic world is inspired by her love for clubbing, cabaret, and industrial noise. For BUTFF 2022, she has prepared an XS-birdlike-intervention.
.
…and many, many more. Check out the full program in the Program section!