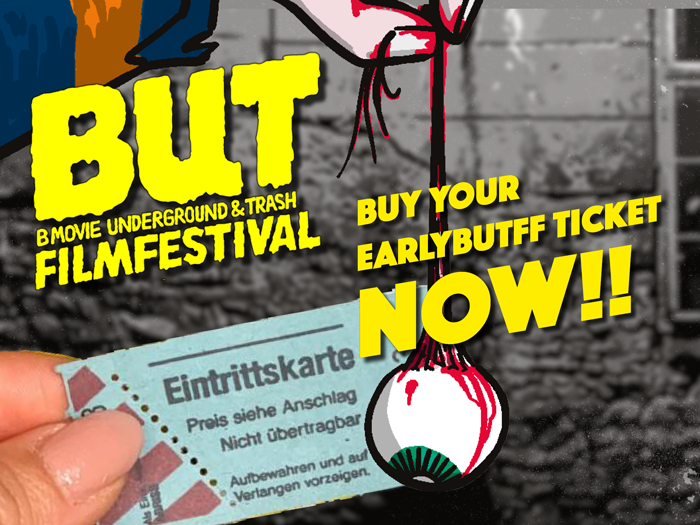 The pre-sale of BUT passe-partouts for BUT2022 is kicking off on June 1. At 8:00, a limited pool of tickets at a lowered price will become available. Don't waste any time, grab them! Squeeze them! Dominate them! Or whatever rocks your boat, really. Just go get them.
The early BUT passe-partout will be available until all of them are bought out. Simple.
Available tickets:
Passepartout
Daypass Wednesday + Thursday
Daypass Friday
Daypass Saturday
Daypass Sunday
Click here for the ticket shop.
If you have a CINEVILLE card a discount €2,50 on all screening tickets is available.