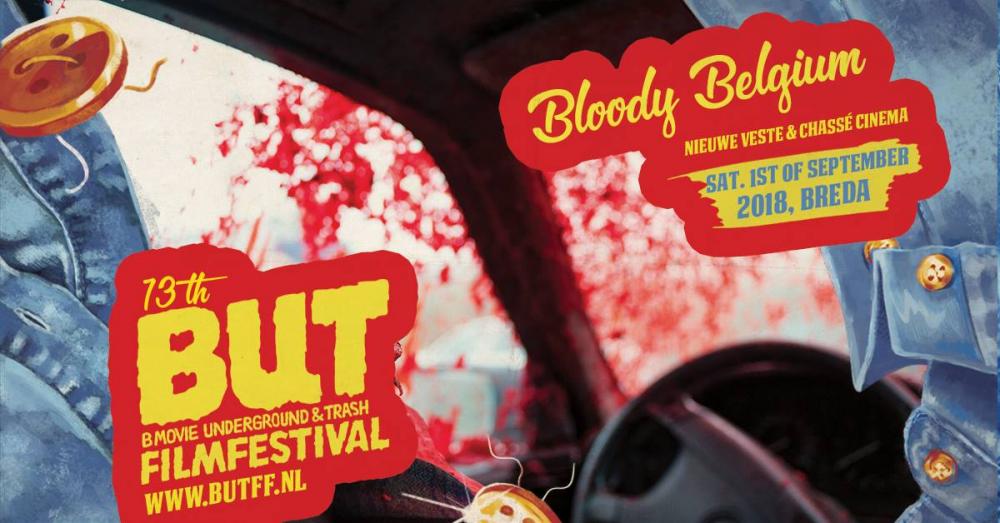 A recurring segment of the BUT Film Festival is the Bloody Belgium day, in which we strengthen the close ties with our neighbours in the south. Each year, we focus on one renowned Belgian filmmaker, as well as screening new, relevant Belgian genre productions.
With Guest of Honour: Roland Lethem
Experimental filmmaker Roland Lethem was inspired by the surrealists (Jean Cocteau, Luis Buneal) and the Japanese New Wave Nuberu Bagu (Koji Wakamatsu, Seijun Suzuki) to make disturbing, poetic cinema, crushing normative boundaries and taboos, and attempting to confront the viewer with his deepest fears and wishes. Lethem's work is renowned in academic circles, but it also caters well to lovers of genre cinema, erotic cinema and experimental art. His films include the infamous Bandes de Cons (1970), the erotic poetic film Les Souffrances d'un oeuf meurtri (1967) and the experimental erotic film Marilyn's Last Love Song (1976), a film that could potentially be shown infinitely in a loop. BUT will screen a selection of Lethem's long and shorter work, in the presence of the director himself.
Muil (Jasper Vrancken, 2018)
Short film about a young male nurse with a vore fetish: the sexual fantasy to be eaten (in this case by a wild animal). The sexual fantasies of Richard (Matthieu Sys) bring him deeper and deeper into the subculture, until someone offers him the opportunity to live out his fantasy. Will he dare? The director will be present.
DoubleplusUngood (Marco Laguna, 2017)
Belgian exploitation, generously inspired by Jess Franco, Mario Bava and Roger Corman. A low budget production that took five years to make and is an ode to the revenge film and the psychedelic western, about a former prisoner who goes into battle against the disciples of Satan. The director will be present.