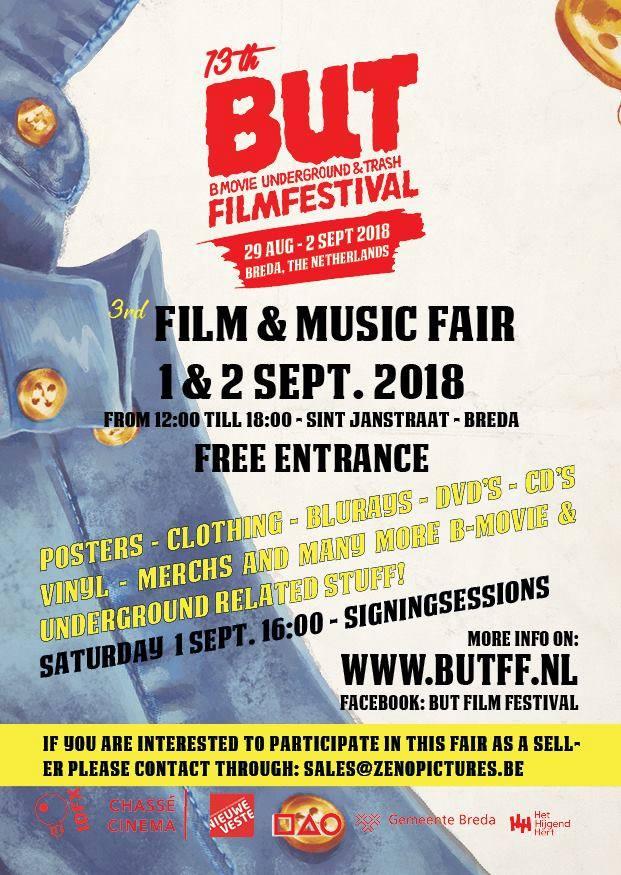 The third BUT Film & Music Fair will take place on the 1st and 2nd of September during the BUT Film Festival 2018. Stock up on your Vinyl, DVD and movie collection this summer at BUT's outdoor Film & Music fair here in Breda! Browse through the stands for your posters, clothing, merchs or anything else B-movie related that can be found here. Delve deeper into the weirdness and spiciness that the underground world of film and music making can offer!
The event starts on saturday the 1st of September, 12:00 and ends on sunday the 2nd of September 18:00.
Posters - Clothing - Blu-Rays - DVD's - Vinyl - CD's - Magazines - Merchs and many more B-movie and Underground related stuff! And at Saturday 1 September @ 5 PM Signing sessions!
So come, look around, find your treasures and let it sign by our BUT Guests!