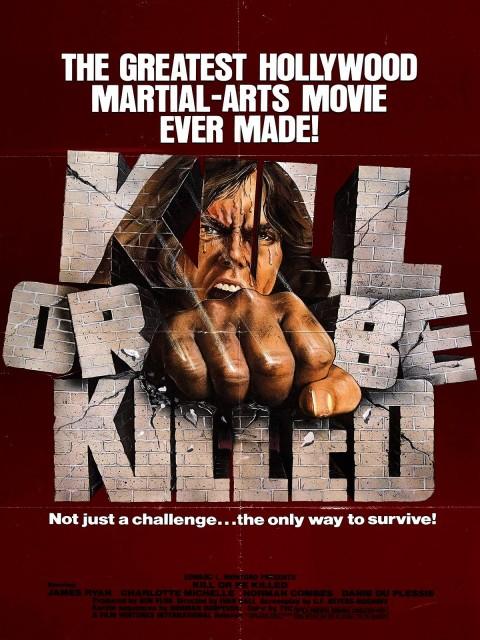 To celebrate Kung Fu in B-movie cinema, BUT Film Festival brings you the best of the quirkiest martial arts movies: "Kill or Be Killed" from 1980, directed by Ivan Hall. What can go wrong when two former officials of the Axis powers schedule a deadly martial arts tournament in an isolated spot? Perhaps the fact that the two race to rival each other with the best martial masters from around the world. In the deadly race, one fighter emerges as the most sought-out team member, and not to his life's benefit.
Watch the trailer here: https://www.youtube.com/watch?v=grwnc_hcabc
Tickets are available via Chassé Cinema's website: https://www.chasse.nl/programma/5068/Ivan_Hall/BUTplugged_2_Kill_or_Be_…
This screening is part of BUTplugged: Every month at Chassé Cinema, the BUT Film Festival brings you a crazy film from the last millennium from the depths of their mysterious archive. Expect many analogue carriers such as 35mm, 16mm and VHS during these film nights, with which the films will be shot on the screen! The performance will always be enthusiastically introduced, usually by someone from the festival, sometimes by a special guest. In addition, the public can vote on the evening itself, from a pre-selection of between three film titles, on which film will be shown the following month at the next BUTplugged evening.
---
Date/Time
Wed 15th of June, 20.45
-
23.00hrs.
Location
Address
Claudius Prinsenlaan 8, Breda, The Netherlands