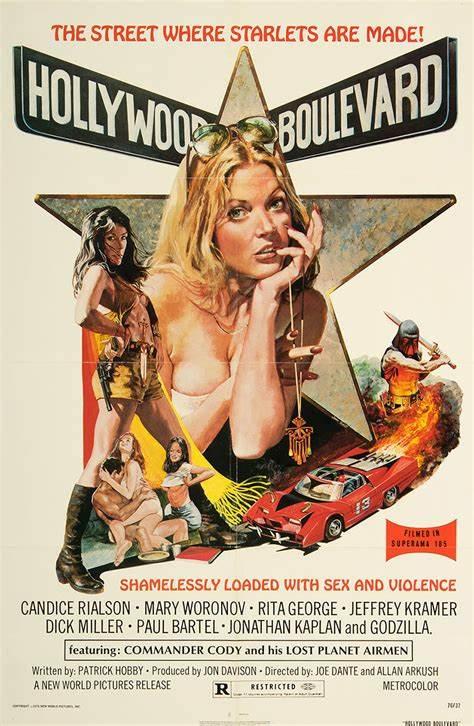 Onderdeel van MOONS OF CAVIA outdoor screening (20-23 juli)
Allan Arkush, Joe Dante | 1976 | USA | 83 minuten | 16mm
Een jonge vrouw arriveert in Hollywood om haar geluk als actrice te beproeven. Een incompetente agent koppelt haar aan een productiebedrijf dat gespecialiseerd is in goedkope B-filmbeurzen, geplaagd door vreemde dodelijke ongelukken.
---
Date/Time
Sat 22nd of July, 22.00
-
23.30hrs.
Location
Address
Van Hallstraat 52-I, 1051 HH Amsterdam