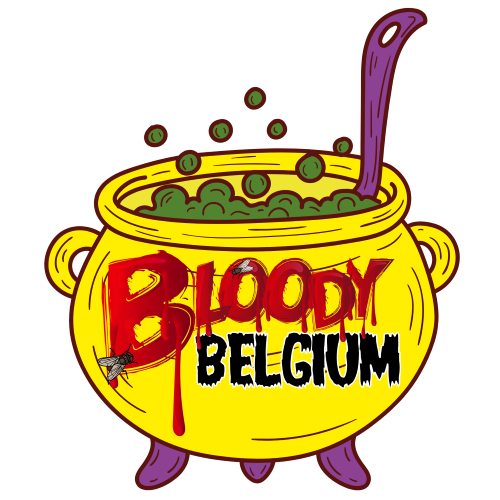 A recurring segment of the BUT Film Festival is the Bloody Belgium day on saterday, in which we strengthen the close ties with our neighbours in the south. Each year, we focus on one renowned Belgian filmmaker, as well as screening new, relevant Belgian genre productions.
𝗟𝗘 𝗖𝗟𝗢𝗪𝗡 (2023) + 𝗚𝗨𝗘𝗦𝗧: 𝗗𝗜𝗥𝗘𝗖𝗧𝗢𝗥 𝗔𝗥𝗡𝗢 𝗣𝗟𝗨𝗤𝗨𝗘𝗧
From 1996 until today, 33 violent murders are perpetrated during the Halloween period in Belgium by a serial killer who calls himself "Le clown". We are on the eve of Halloween. Vincent hates this party and for good reason: his father committed suicide during this period. That morning, he receives a call from his friend Alice to babysit her cats because she has to be away for a few days. On the way, he realizes that he is being chased by a strange, masked man. Very quickly, he realizes that this stranger covered in a clown mask is prowling around Alice's place, determined to enter.
𝗠𝗘𝗚𝗢𝗟𝗢𝗠𝗔𝗡𝗜𝗔𝗖 (2022)
Megalomaniac questions the invisible line between victim and executioner and how it is crossed. A film about the weight of patriarchy and the illusion of Manichaeism.
𝗕𝗘𝗟𝗚𝗜𝗖𝗔 𝗢𝗕𝗦𝗖𝗨𝗥𝗔
A rare thing, Belgian genre films and their makers, yet they exist! This year too, some brave ones managed to realise their dreams and visions in the form of diverse short films, all within the fantastic genre. Belgica Obscura collected for you a selection from their country's modest offer.