Game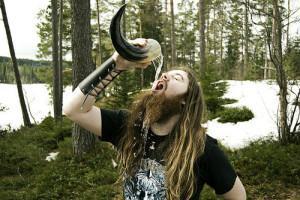 Whoever drinks a lot of alcohol never hopes to blow for a roadside test. But when the time does come, let's do it with full grace and power! So time to train those lungs! Fact: Good lung capacity contributes to better health, endurance and a longer life. And the longer we live, the more BUT movies we can watch! So, in view of our social responsibility and beer, we set our lungs and taste buds to work with the first ever BEER, BUTFF & BLOW FOOTBALL TOURNAMENT!
In teams of 1 to 4 players there will be matches of two to three minutes. The team which blows most balls in the opponent's goal wins! What if you don't have a blowinstrument? No problem! You will first get the opportunity to create your own blowinstrument with all kinds of bells and bubbles to start in style. Remember, not only do the match winners get a prize, we also give away a price for the most beautiful blowinstrument!
So SIGN UP and SEND a e-mail to post@butff.nl before the 28th of june for the competition you want to join and let the battle of the titans start on July 2nd! Or if you like to join that day, come along and join!
More information and rules in the attachment.
---
Date/Time
Sun 2nd of July, 14.00
-
19.00hrs.